So, all those Spring/Summer wedding plans finalised? I'm sure the groom's (and groomsmen's') attire has not been forgotten. Inevitably though, a lot of grooms do leave this to the last minute, whilst the bride has had her dress ready for months!! This is not only anecdotal, but is true for a lot of my past (and present clients). Naturally, there is a lot of information out there but I thought I would add to that plethora with a SIMPLE guide as to what to consider and eventually decide on for wedding suits. Obviously, my J & E bias will be evident!!!!! And the J & E suggestions are based on real scenarios.
(Visit J & E Wedding Suits for inspiration)
Colour
Q: Is there a colour theme to the wedding? Do you need to match or compliment the bride? Does the location warrant consideration for colour?
A : Shirt/Tie/Pocket square – in colour theme of wedding if there is one (e.g. pale pink or lavender), or white to play it safe
Suit – navy or charcoal is always safe, but why not go for a lighter grey or blue for Summer, with accents in lining and/or lapel/cuff stitching
J & E suggestion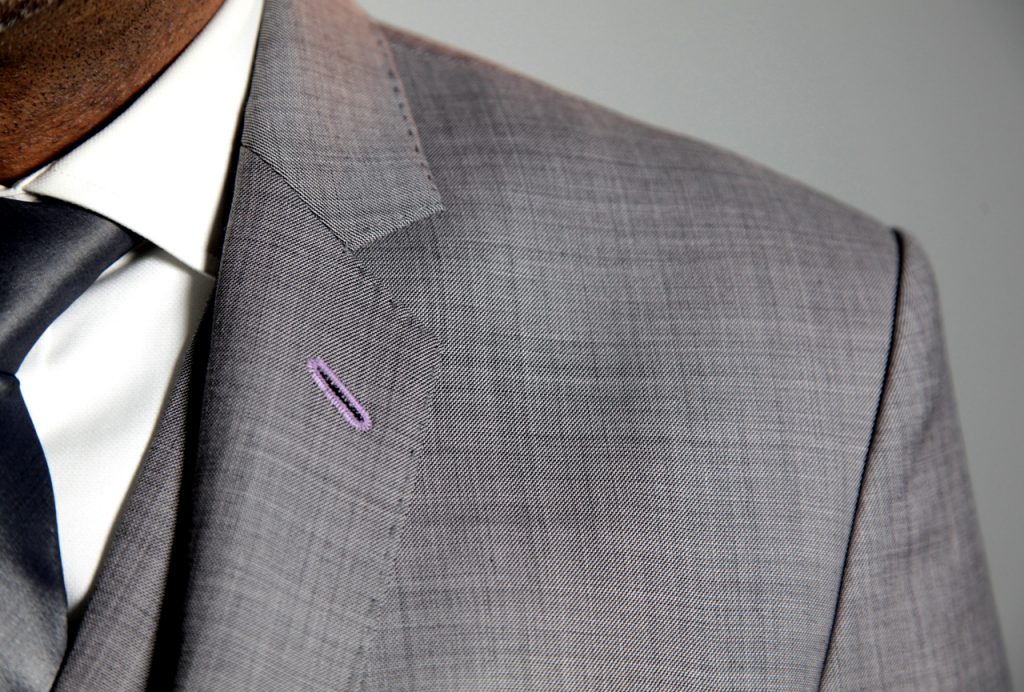 Usage
Q: Is this truly a one occasion wear, or would you wear it at other weddings, occasions or work?
A : Tailcoat or tuxedo, or black, navy (go lighter), charcoal (lighter?) lounge suit
J & E suggestion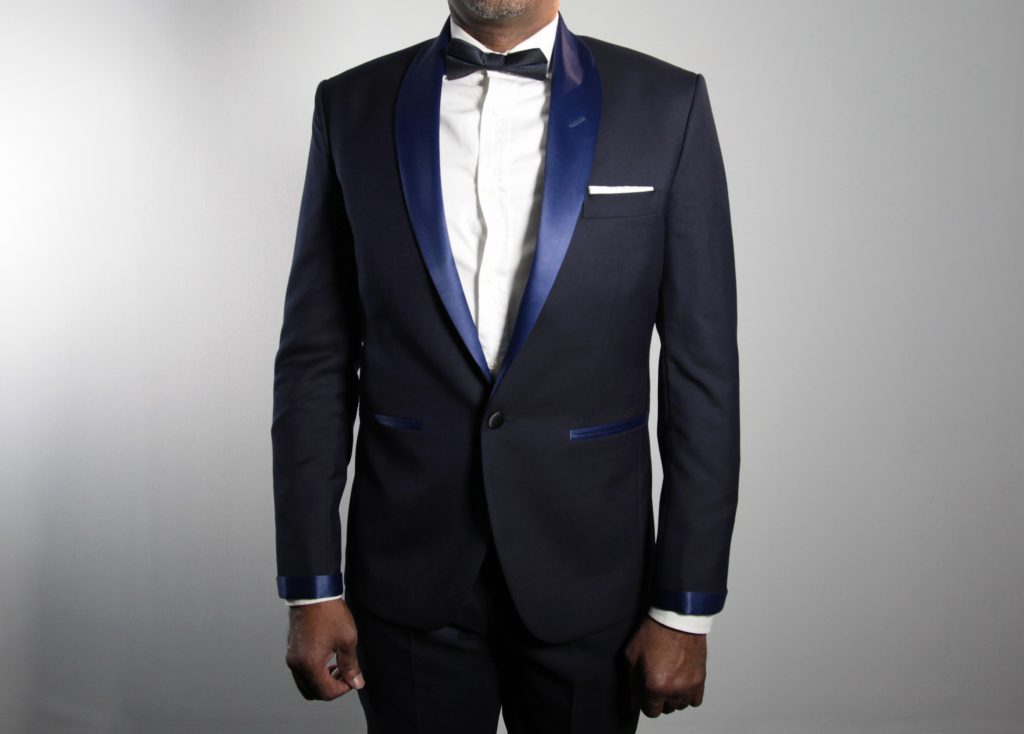 J & E suggestion
Location and Season
Q: UK or tropical?
A: For UK or similar, above will work, but for a tropical destination wedding, go with a lightweight tropical wool cloth, linen or cotton depending on how casual you can go – on the beach, then go linen!!
Winter wedding in the country – a tweed 3 pc, as did my client who went with the wool cashmere houndstooth below.
J & E suggestion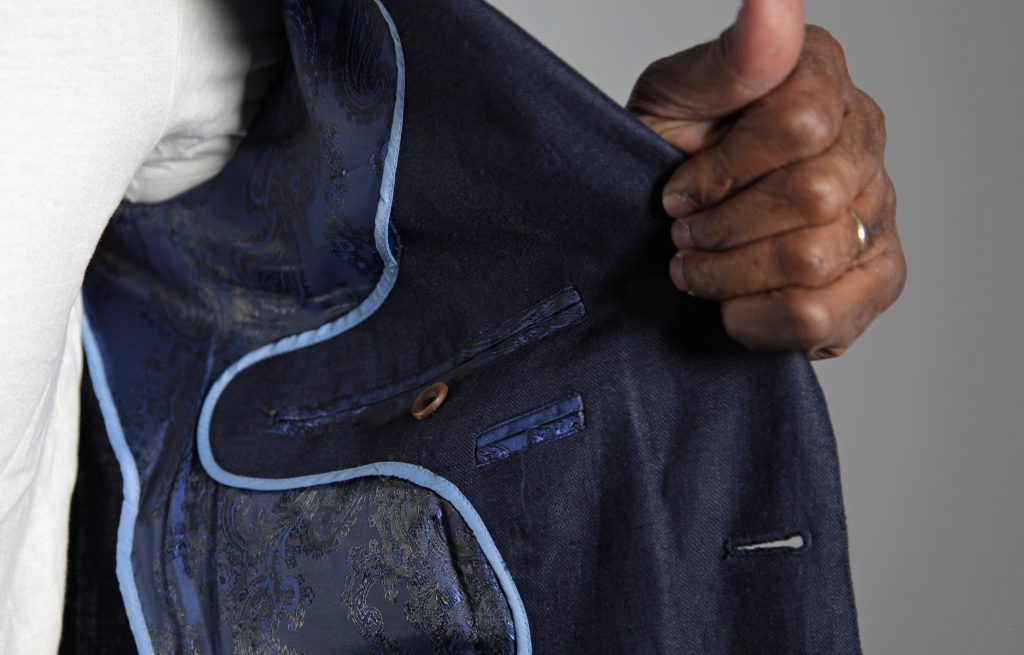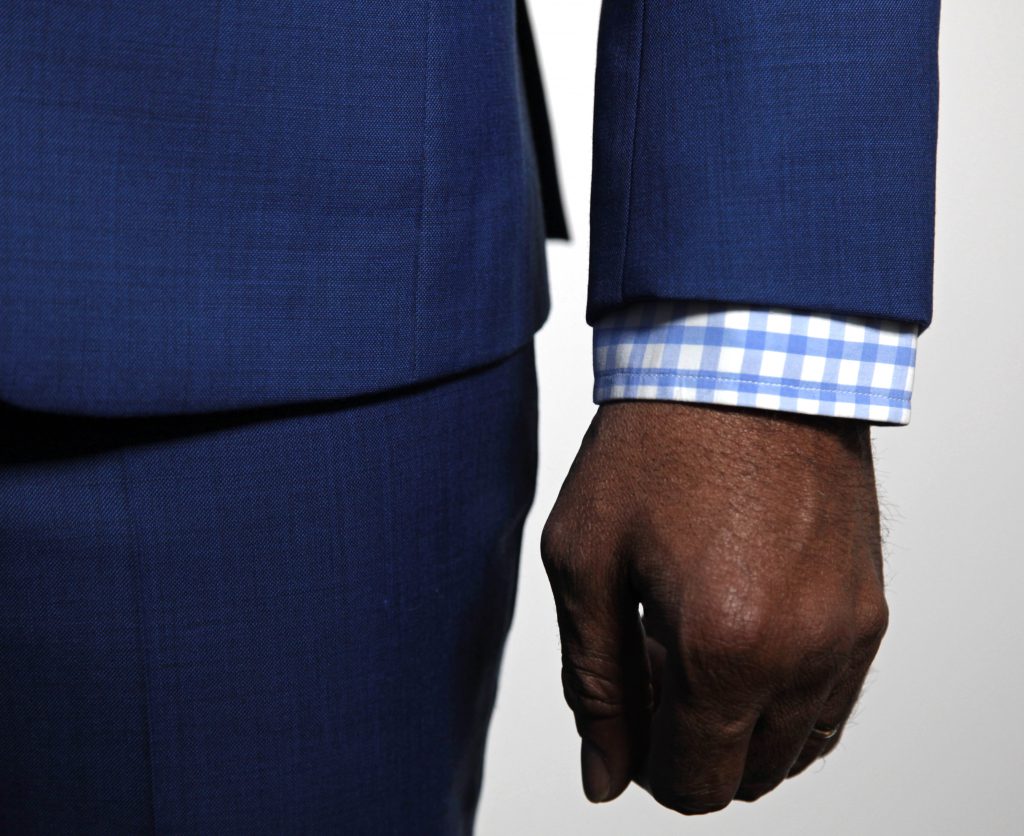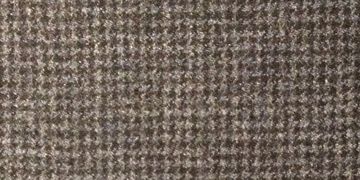 J & E rule – keep the overall look modern & contemporary!!!! Well, it's just a suggestion!!!!
This post is a good place to start on your wedding suit journey, but of course the possibilities are endless, so please feel free to get in touch if you are truly stuck.