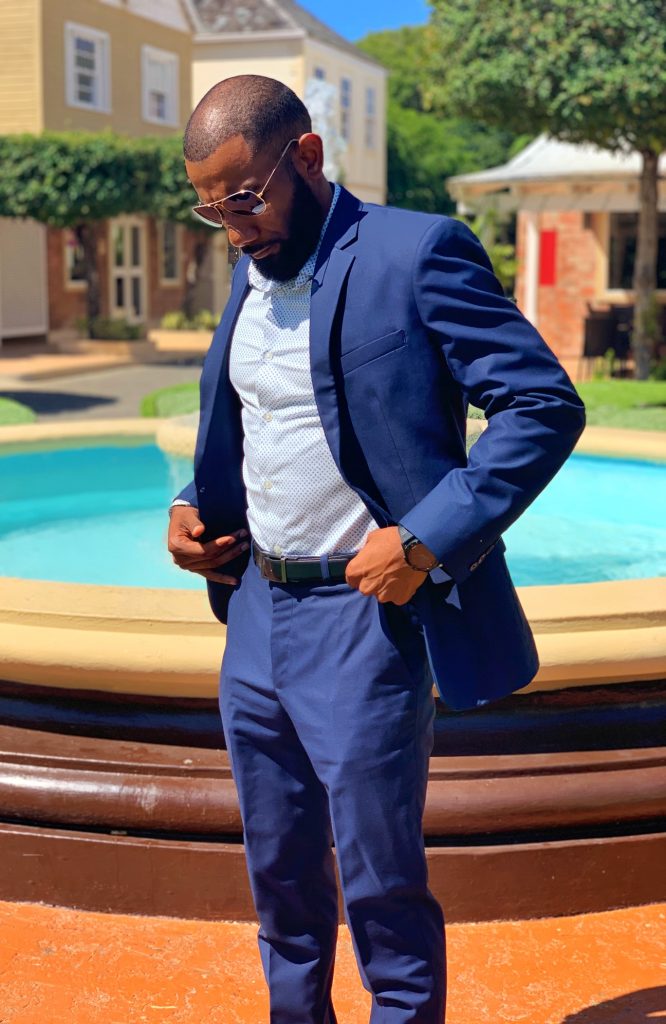 Wool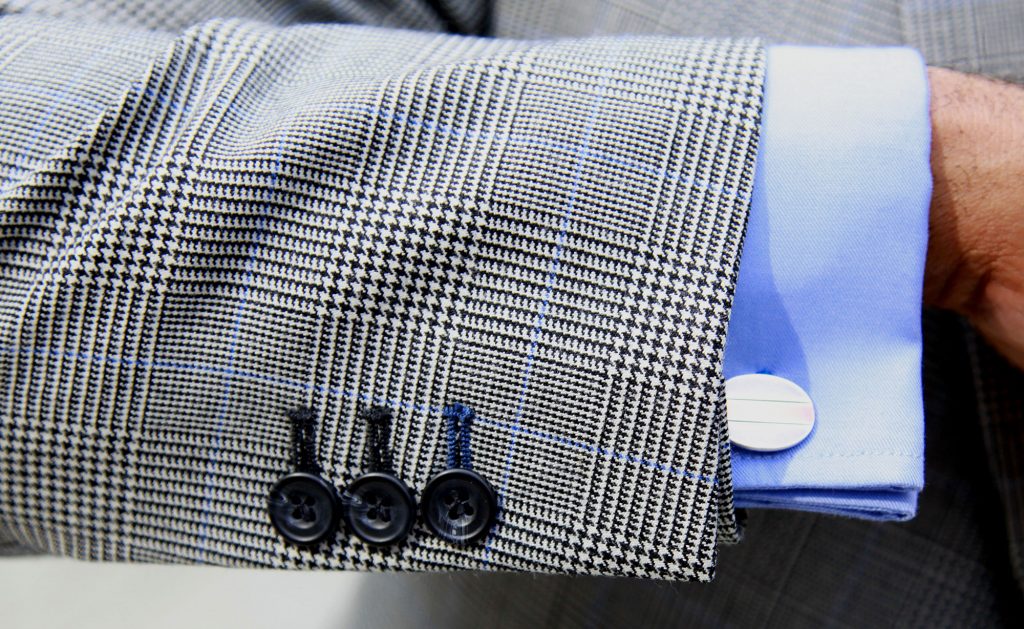 Wool is normally associated with trying to keep warm, but when fine yarn (as in this 8oz super 120s grey prince of wales check from our Select range) is twisted tightly into a tropical wool, you have the perfect cloth to still look sharp in the height of summer, as a result.
feels light on
does not trap heat
recovers it's wrinkles and shape
good for business or formal occasions
Cotton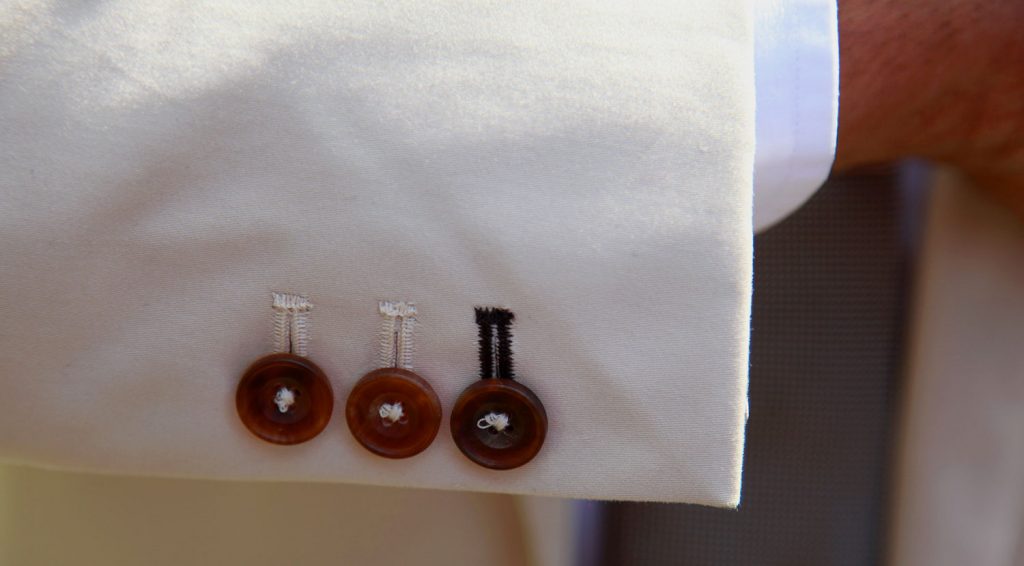 Cotton (tan colour above) from our Select range) in a lighter weight is a great look for the summer. The classic colour here is a bit of a staple, and can be worn separately without either jacket or trouser looking as if it's missing it's partner.
slightly more dis-shivelled looks OK
allows heat and moisture to escape
a half-lined cotton jacket is our preferred look
navy cotton is a bit more formal
Linen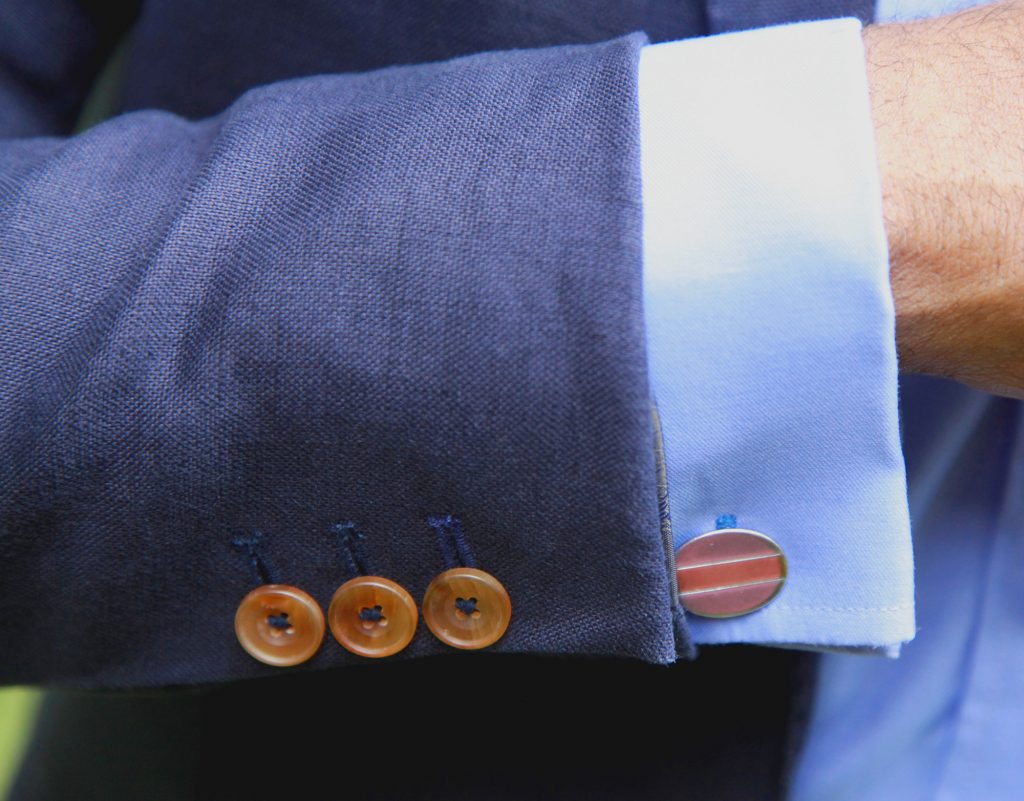 Linen is the coolest in our opinion, because the weave is a little looser, allowing air to flow through. Tip – on a hot day, leave the jacket hanging in an air conditioned room for a while, then put it on to go out……so, pure cool bliss!
do NOT worry about the wrinkles
half-lined our preferred look here as well
works well as separates
navy here (Select range) is a great tropical destination wedding look