Wool / Cashmere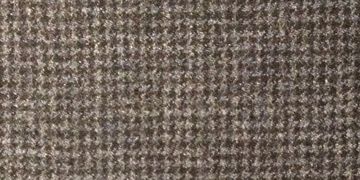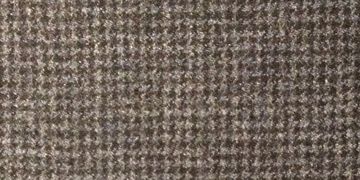 Wool flannel and cashmere make for great winter suits and separates. These days they are quite lightweight, but carded less tightly than worsteds, so that warmer air from your body does not escape as quickly, as a result trapping the heat. That's why a wooly jumper, as opposed to a fine gauge merino wool jumper, feels warmer to the touch. The cloth above is a beautiful 11oz wool/cashmere mix from our Sartorial range, woven in Italy by Loro Piana. If your preference is for cashmere, I'd stick to just a jacket. A wool/cashmere mix is sturdier, therefore making it more suitable for trousers.
Tweed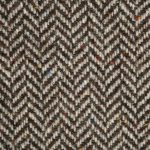 That quintessential, scratchy, thick British cloth – great for the harsh winter conditions of Scotland where it originates. It is naturally warm, tough and somewhat shower proof – those sheep know a thing or two about the harsh outdoors. Generally woven in autumn colours and patterns, such as this grey herringbone from our Select range. Great with jeans, moleskins or corduroys
Corduroy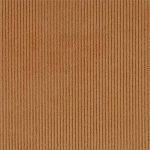 A very distinctive "wale" gives this cloth it's distinctive look, and is usually made from cotton. Warm and durable, it's great for the cooler winter months, and if in a finer wale, such as this brown cloth from our Signature range, it will consequently remain contemporary. However, beware wider wale cords – no one really want to look like an old school professor, unless of course you are one!!!